Here you will find craft wines in a limited series of wineries: Borovitza, Maxxima, VERUS, Trost,Chateau des Mille Anges, Xavier Milhade
Borovitza Winery
Nestled among the Belogradchik rocks and near the village of the same name, Borovitsa wine cellar is oriented mainly towards the creation of relatively limited batches of wines with a pronounced character and bearing the specifics of the terroir, and Northwestern Bulgaria is a region that offers good opportunities for grapes and wine with distinctive characteristics.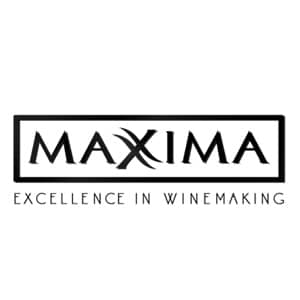 Maxxima, Bulgaria
Having offered the first ever Bulgarian ICON wines to connoisseurs in 2000 Maxxima Cellars continues in the same spirit and enthusiasm to uphold its main mission – achieving the best expression of the best and most popular varieties (Cabernet Sauvignon, Merlot, Gamza, Mavrud and Chardonnay) grown in the best sites. Maxxima Cellars has been in the market for15 years now with consistent and proven quality – an important factor in delivering value to customers.
Verus, Slovenia
Their mission and name is VERUS. It stands for true, real, actual, also sincere, genuine, fair etc.. They always advocate such a relation to anybody they meet, whether personal or through their wine. These characteristics distinguish also their vineyards and the people working there.
Trost, Slovenia
Trošt wine cellar is a small estate in the middle of Vipava Valley – in the South-West of Slovenia, next to the Italian border. The valley is known for its unique climate combining Mediterranean and pre-Alpine influences: unpredictable weather conditions with a lot of rain, plenty of sun and quite many of windy days. The typical local wind Burja provides for the unique character of the local wine, based on freshness and fruitiness. The wine cellar is located in the valley below the slopes south of Sveti Križ (Saint Cross), a historical mediaeval town. There are 10 ha of vineyards on the property and 50 000 bottles are produced every year.
Chateau des Mille Anges, Bordeaux, France
Château des Mille Anges is Ms. Heather van Ekris' dream come true. The mansion is named after the area of ​​Milange, where the sisters of the Assumption Monastery cared for minors until the First World War, when the monastery was destroyed. Near it in the nineteenth century was restored the church of the village of Saint-Germain de Grave in neo-Roman style, with its square clock tower and its ancient paintings. Next to the church is the Château des Mille Anges.
Xavier Milhade, Négociant de Bordeaux
This family story began in 1938 with Damase Milhade, who moved to Château Recougne to cultivate vines, make wine and organise their sale himself. In 1947, his son Jean joined his father to continue to expand the company. Having passed his oenology degree at Bordeaux University, Hélène and Jean's son Xavier soon found his place in the family company. The new generation represented by Xavier and Agnès' children, Marc and Elodie, have carried on the work and now run all the production and sales aspects of the family estates and the wine trading business.
Нашата Бордо Селекция
За да направим любимият ни район Бордо още по-увлекателен и интересен за вас, селектирахме вина от по-големите апелации в Bordeaux, а именно:
Saint-Julien, Pomerol, Lalande, Margaux, Haut-Medoc, Bordeaux Rouge.

Шатата на които се спряхме, предлагат вина от висок клас и както винаги сме се старали за вас, съотношението цена-качество е WINwines.